Experience Unmatched Arts & Culture in Denton
Denton has a modern yet diverse art and live music scene unlike anything in the Dallas/Fort Worth Metroplex. What perhaps may have been an under-the-radar secret at one point is quickly achieving national acclaim. Denton has become a cultural, artistic and musical hub of Texas, drawing musicians, artists and those who appreciate their cultural aspects to many venues and events throughout the year.
Music
In February 2018, Denton was the third city to be certified as "Music-Friendly'' by the Texas Music Office. That definition is warranted due to Denton's wide range of musical venues, recording studios and general happenings year-round, from downtown displays by local jazz artists to clubs and comfy venues pulsing with the music of local singer-songwriters. The University of North Texas adds to Denton's reputation as a rising musical mecca by bringing more than 1,500 music majors to its College of Music. Many students practice their wares at more than a dozen live music locales throughout the city.
Arts
Denton is home to 14 art galleries and numerous museums throughout the city. Denton Main Street and Discover Denton have a complete listing of all the fascinating establishments. Downtown Denton and the local universities have performing arts theaters offering a range of unique and awe-inspiring performances. In addition, nearly 30 public murals adorn the historic buildings of downtown Denton.
Events
The diverse arts and live music scene is displayed year-round with upward of 50 festivals and events.
Notable mainstays of Denton's musical scene include:
Dan's Silverleaf
The Panhandle House
Reeltime Audio
Rubber Gloves Rehearsal Studio
The artistic culture of Denton is presented through many establishments including:
Patterson-Appleton Arts Center
The College of Visual Art and Design
Denton Courthouse on the Square Museum
Some of the most notable events include:
Arts and Autos Festival
Texas Storytelling Festival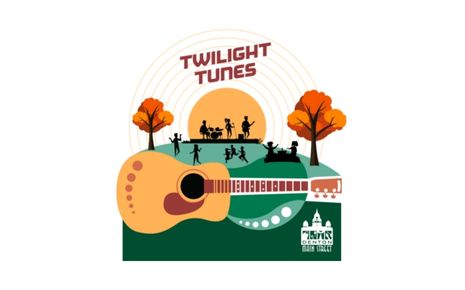 Twilight Tunes
Wassail Weekend