Denton is committed to sustainability
The City of Denton is committed to improving the quality of life, protecting the environment, and creating economic opportunities for its citizens, businesses, and institutions. Nothing illustrates this point more than the fact Denton is the only city in Texas to be able to operate each residence and business on 100% renewable energy. The city's current energy portfolio can be viewed here. 

That percentage comes from an intelligent mix of sources that result in quality, reliable energy developed by the community-owned municipal electric utility, Denton Municipal Electric (DME). Denton leads the nation with more wind power per capita than any other city. The energy created by recaptured methane at Denton's landfill powers more than 1,700 homes in the city each year. Area businesses contributing to Denton's sustainable energy generation include NextEra Energy Resources with its WolfRidge Wind Farm and Bluebell Solar I and II plants, Invenergy with its Santa Rita Wind Farm and Long Draw Solar of BNB Renewable Energy.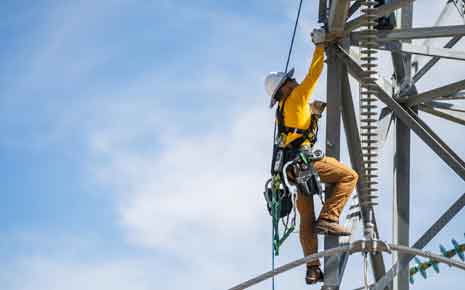 The entire community contributes to a favorable environment to support sustainable energy companies in Denton. Research projects underway at Denton's University of North Texas (UNT) seek to help companies identify opportunities and create solutions to keep them at the forefront of their industries and markets, including:
UNT's Zero Energy Research Laboratory is the only lab of its kind in Texas where students and faculty focus on improving the environment through the latest sustainable energy technologies. The lab opened in 2012 and is a testing ground for solar and wind power systems, energy-efficient windows, sustainable building materials and energy monitoring systems.
UNT is a world leader in groundwater desalination. For example, a UNT team's hybrid wind-solar powered water desalination apparatus was one of the three finalists for the Desal Prize.
UNT's Renewable Bioproducts Research Cluster focuses on plant, bacteria and other bio-agent materials as alternatives to non-renewable counterparts.   Alternative motor oils, solar cells, biodegradable consumer packaging and composite fibers used in building construction are potential application areas for this research.