Denton Is Synonymous With Efficient, Renewable Energy
Denton is the only city in Texas powered by 100% renewable energy. This fact is a result of the Denton Renewable Resource Plan, adopted by the City Council and achieved in December 2020. Today, every business, company and residence located in Denton can have its electrical needs served by renewable energy.
Affordable, reliable electricity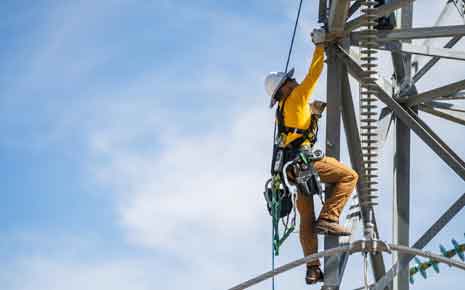 Since 1905, Denton Municipal Electric (DME) has provided safe and reliable power to residents of the greater Denton area as a community-owned, not-for-profit public power utility. The Denton Renewable Resource Plan has resulted in 100% renewable power with competitive and reliable rates. The current energy portfolio can be found here.
Additionally, DME has an unparalleled 99.9% uptime due to the presence of the Denton Energy Center, a 225 Megawatt fast-starting natural gas facility. The Center also dampens cost spikes and allows the City to keep up with the growing electricity demands of a growing city as an insurance policy to ensure that electric supplies are available when intermittent renewable resources are unavailable.
Quality Water & Wastewater
The City of Denton provides water, wastewater and drainage services through the Water Utilities Department. High quality, affordable cost, exceptional customer service and environmental stewardship are continuous priorities for the department, with annual water quality reports here.
Natural Gas
Cable / Telephone / Broadband