Denton Offers Unparalleled Advantages to Manufacturing Companies
Denton's manufacturing presence is a diverse collection of large companies and small businesses. Companies such as Peterbilt Motors Company, Safran, Jostens, Southwire, Acme Brick, ESAB and Sally Beauty have called Denton their corporate headquarters or primary manufacturing home for many years. They embrace Denton's attractive demographics and unique culture for their employees, clients and businesses. They are a testament to the excellent logistical advantage, quality workforce, competitive tax climate and quality of life that can be realized by locating in Denton.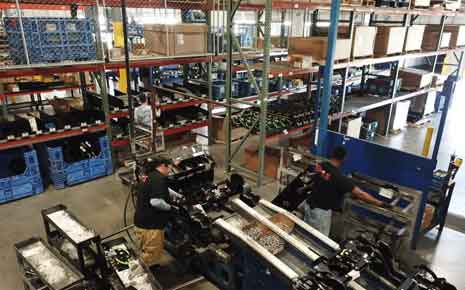 Logistical Advantages
Local manufacturers have convenient access to the Alliance Global Logistics Hub in Fort Worth and Dallas/Fort Worth International Airport, which means they have the most efficient ways of shipping products across the United States or worldwide to be found anywhere. Area highways like Interstate 35, the nation's primary north-south interstate highway, and others enable dependable ground transportation throughout the region and country.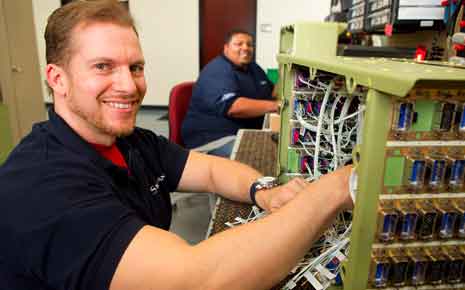 Quality workforce
Denton provides manufacturers with the right workforce to be globally competitive. The local skilled manufacturing workforce talent is fueled by partnerships between the educational and industrial sectors that define, develop and deliver the employees manufacturers need to innovate and grow. The University of North Texas, Texas Woman's University, North Central Texas College, NW Lineman Center and the Denton Independent School District together provide the opportunity for prospective employees to obtain industry-recognized certifications to advanced university degrees.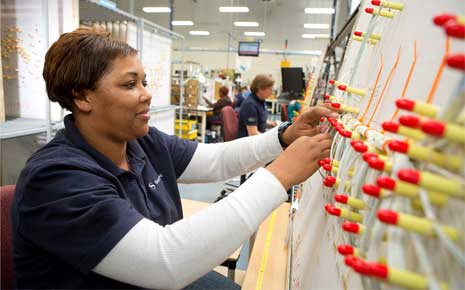 Future focus
Collaboration between local educational institutions and area manufacturers delivers an inviting environment for continued manufacturing growth. One example is the UNT Center for Agile & Adaptive Manufacturing, initiated in 2019 with a $10 million grant from the Texas Legislature.